We will be accommodating four sittings for Christmas Dinner – 12PM | 1230PM | 230PM | 3PM – giving you plenty of time to enjoy yourself within a stress free environment.
Download out Booking form here, simply fill it out and drop it in to us with your deposit. Remember to get it back to us as soon as possible, we anticipate having a full house!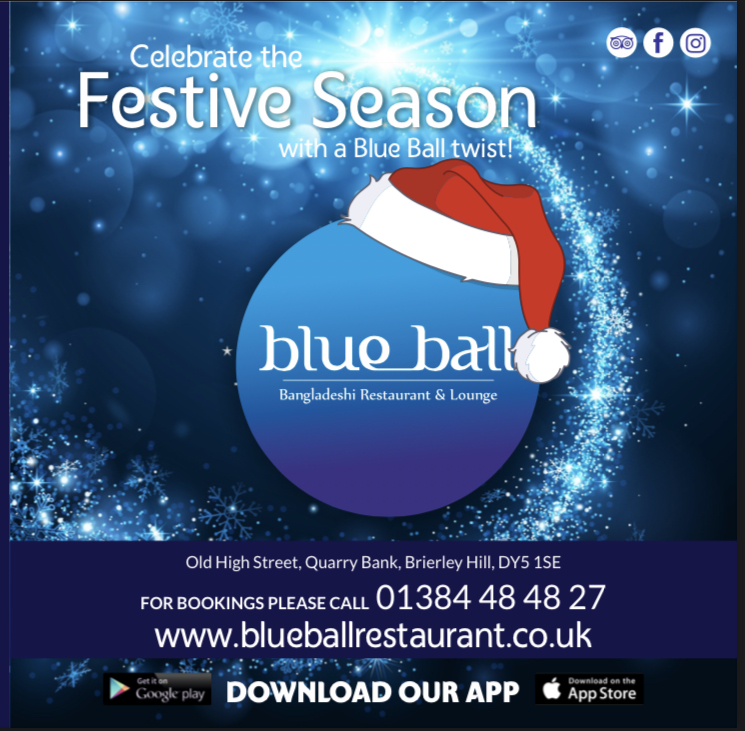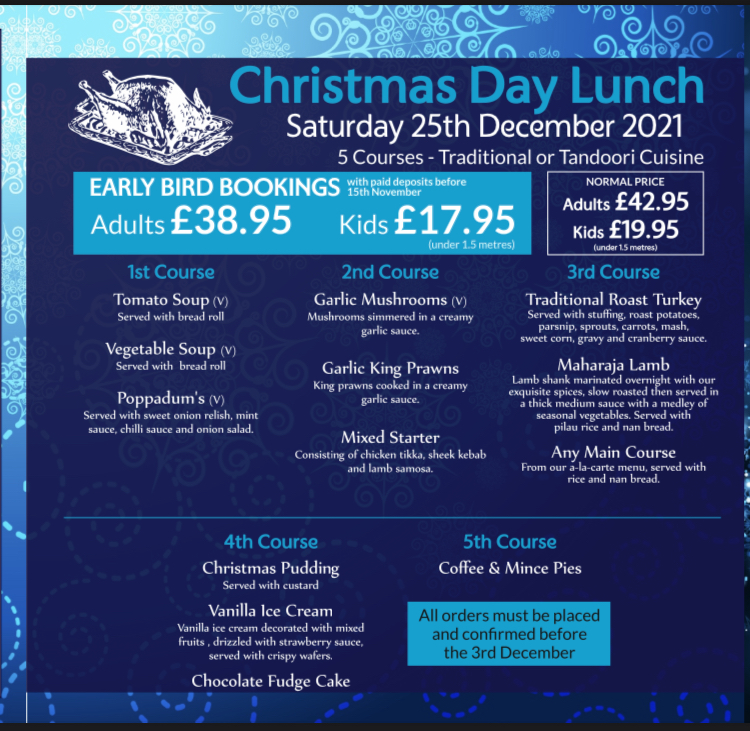 Our Christmas dinner will consist of a spectacular five courses. You will be treated to full table service and all the typical worries of a Christmas Day dinner will be taken care of.
You will have the option of choosing a traditional English Dinner consisting of tomato soups, prawn cocktails, garlic mushrooms, roast turkey and Christmas pudding or you can choose a more authentic approach and delve into panner & olives, karahi kebabs, maharaja lamb and a kulfi medley.
If your really fancy a change, you could even choose to mix and match between Indian and English throughout the courses: start with fresh poppadums, move into garlic king prawns before feasting on a maharani lamb!